Prize awarded by the citizens association JUNIORFEST:
Golden Watch Hand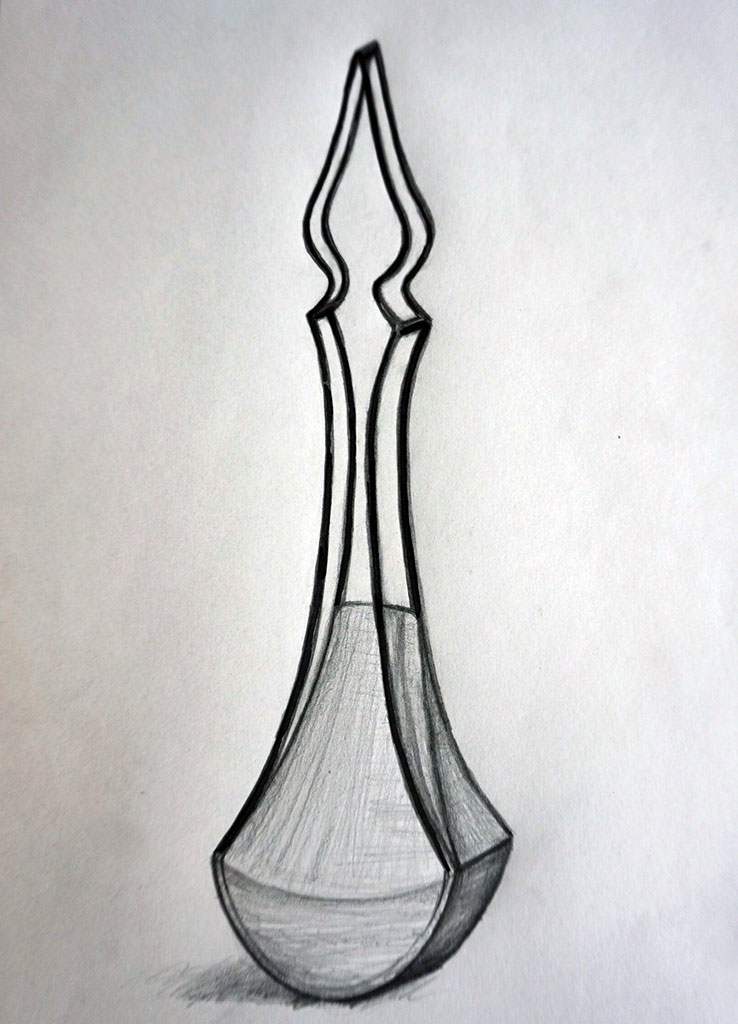 Award for lifelong creative contribution to filmmaking for children and youth.
Festival Jury 2022
International Competition of Feature Films for Children – Category 5-11 years of age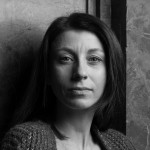 Kamila Tomkiel Skowronska (Poland)
Kamila Tomkiel-Skowronska is the director of the Kids Kino International Film Festival and the program director of the Education Department at the New Horizons Association, which organizes educational projects, distribution and events for children and youth in Poland. At New Horizons she is responsible for the content of projects for young audiences. Graduate of cultural studies at Warsaw University and postgraduate studies in NGO management.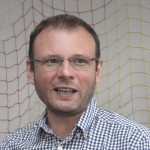 Luděk Horký (Czech Republic)
Luděk Horký graduated from the Department of Theatre and Film Studies at the Faculty of Arts of Charles University; he works as a television and theatre dramaturge, publicist, teacher. He has been the head of the Centre of Dramaturgy of Programmes for Children and Youth at Czech TV since 2013, and participated in the preparation and launch of the specialised children's channel ČT :D. Since 2006, he has been employed by Czech Television (dramaturge and presenter of children's programmes, head of the projects Hřiště 7 (Playground 7), Kabarety z maringotky (Cabarets from a circus caravan) and Návrat Studia Kamarád (Return of the Studio Friend)). He is an external lecturer at the Faculty of Arts of Charles University, focusing on the theory and history of dramatic art for children. As an external lecturer in drama education at the Radar Theatre, a stage of the House for Children and Youth Prague 7, he also actively works with kids.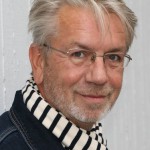 Thomas Heinemann (Germany)
In 1985, Thomas Heinemann founded the first German theater in which children play the roles written for children, and ultimately wrote more than 40 plays. For that creative output he received the Culture Sponsorship Award of the city of Würzburg in 1997. In 2000 he switched to film and, in addition to his own projects, worked with directors such as Dito Tsintsadze, Simon Verhoeven and Werner Herzog.In 2000 he the film industries.
International Competition of Feature Films for Youth – Category 12-16 years of age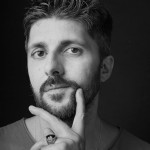 Gianvincenzo Nastasi (Italy)
Gianvincenzo Nastasi graduated in Literary Disciplines, he has been collaborating with the Giffoni Experience for 20 years. First as a host of events dedicated to children and related to cinema and later as a host of one of the competitive sections of the Giffoni Film Festival. As an executive producer he oversaw all the video productions of the festival (short films, documentaries, webseries) and until 2021 he was director of the Video Production Department. For about 12 years he has been managing the selection of films for the +18 category and now he is part of the Artistic Direction team.
Karel Janák (Czech Republic)
Although Karel Janák graduated from the Faculty of Nuclear Sciences and Physical Engineering of the Czech Technical University in Prague, he is primarily a television and film director. He started his film career mainly with commercial spots, for which he won many awards. His first film for children, Vetřelci v Coloradu (2002), was also awarded several times. Karel Janák is known to the public mainly as a director of successful comedies, fairy tales and films for the whole family.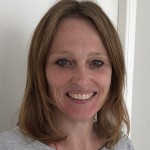 Marijke de Valck (Netherlands)
Marijke de Valck is an Associate Professor of Film and Media studies at Utrecht University, where she co-directs the master program in Film and Television Cultures. Her research deals with transnational media cultures, media industries and art cinema. Her many interests include media literacy and sustainability. She co-founded the Film Festival Research Network, co-edits the festivals review section in NECSUS, and has published widely on the topic of film festivals.
International Competition of Animated Feature Films for Children – Category 5-12 years of age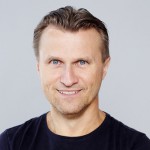 Meelis Arulepp (Estonia)
Meelis Arulepp graduated from Art College of Tartu (Estonia) in 1984. Right after he started to work in different animation studios. Since 1990 he works in A. Film, first in the studio situated in Copenhagen and in 1994 he co founded the studio in Tallinn, Estonia. M.Arulepp works in A Film Estonia as creative head of the studio. Meelis has co-directed feature film "Raggie" (2020), 8 short films and over 300 commercials. He is also a well-known book illustrator and caricaturist.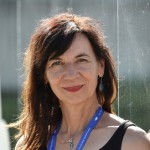 Michaela Pavlátová (Czech Republic)
Michaela Pavlatova is a director of animation films from Czech Republic. Her short animation films (Words, words, words, Repete, Tram) have received numerous awards at international film festivals including an Oscar nomination, Annecy Cristal, Golden Bear in Berlinale, Grand Prix at the International Animation Festival Hiroshima. In 2021 she finished a feature animation film My Sunny Maad, which won awards in Annecy, Tokyo, Zagreb, Guadalajara, etc. and was nominated for Golden Globes 2022. Besides animation, Michaela also directed live action films Nevěrné hry / Faithless games (2004) and Děti noci /Night owls awarded in San Sebastian and Karlovy Vary. She is a chair of an Animation Department at FAMU Prague.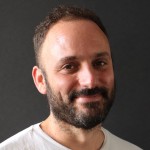 Tomer Eshed (Israel)
Tomer Eshed attended art school in Israel and was educated in making animations in Potsdam, Germany. Our Wonderful Nature (2008) was Eshed's first short animation. It was made during his studies at Konrad Wolf, the academy of film and television in Potsdam. Flamingo Pride was his successful short movie selected in many festivals. His animation feature debut is Dragon Rider (2020). His last work was the director of animation parts of the films "The School of the Magical Animals 1, 2".
Festival Jury 2019
International Competition of Feature Films for Children – Category 5-11 years of age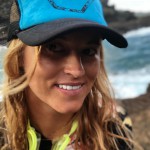 Karolina Zalabaková (Czech Republic)
Screenplay writer and director Karolina Gargulák (née Zalabáková) was born in Zlín where she regularly meditates at Karel Zeman´s grave. She studied film directing and French philology. Her dissertation dealt with the doc-fi genre: blending the boundaries between fictional and documentary film. She occasionally works for Czech Television and in 2003 she and Lukáš Gargulák founded the studio Cinebonbon. Her films have won several awards, for example Euprio Award. Her long-time work is dedicated to children and youth, she directed the series Pirátské vysílání and Zeroes and Ones (Nuly a jedničky). She loves Robert Redford, but only when he was young.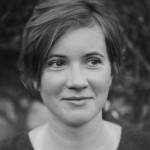 Marta Kraus (Poland)
In 2010-2014 she worked as the director of the Children's Film Festival in Krakow, and as of 2014 as the director of the International Film Festival for Children and Youth KINOLUB. She is the author and producer of audiovisual education programme for teachers and tutors, and has many years of experience in project management and consulting in the audiovisual, educational and social development sectors. Since 2016 she has been in charge of the Podkarpackie Film Commission and Podkarpackie Regional Film Fund responsible for the international promotion of the region's film potential and the establishment and growth of local creative industry.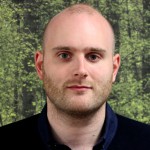 Noel Brown (Great Britain)
Noel is currently Senior Lecturer in Media and Communication and Programme Leader for Film and Visual Culture at Liverpool Hope University. He received his PhD in Film from Newcastle University in 2010 and went on to teach courses in film studies, media studies, and English literature at Newcastle University, Bangor University, and the University of Sunderland. His primary research interests are in British and Hollywood cinema history, particularly in relation to 'youth culture' and its relationship with mass audiences. He is the author of Contemporary Hollywood Animation (Edinburgh University Press, forthcoming 2019), The Children's Film: Genre, Nation and Narrative (Columbia University Press, 2017), British Children's Cinema: From The Thief of Bagdad to Wallace and Gromit (I.B. Tauris, 2016), and The Hollywood Family Film: A History, from Shirley Temple to Harry Potter (I.B. Tauris, 2012), and co-editor of Family Films in Global Cinema: The World Beyond Disney (I.B. Tauris, 2015), Toy Story (Bloomsbury, 2018), and The Oxford Handbook of Children's Film (Oxford University Press, forthcoming). He was a co-organiser of the Toy Story at 20 conference, held jointly at the University of Sunderland and the Tyneside Cinema, Newcastle, in November 2015, and the Theorising the Popular conference, held at Liverpool Hope University in June 2016. Currently, he works on several large projects, including historical research on British animation, a study on the family audience in relation to twenty-first century British cinema, and a broad-ranging investigation of children's propaganda film.
International Competition of Feature Films for Youth – Category 12-16 years of age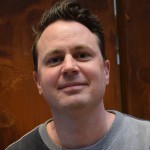 Daniel Lundquist (Sweden)
Daniel Lundquist graduated in arts administration in 2001. For several years he worked in various positions at the Swedish Film Institute and at the City of Malmö Culture Department. In 2009 he started working with BUFF Film Festival, the international film festival for children and young people in Malmö, Sweden. Since 2012 he is the Head of Programming at BUFF.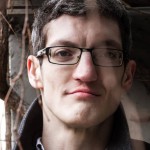 Radomír D. Kokeš (Czech Republic)
Radomír D. Kokeš (1982) is a Senior Lecturer and Deputy Head of the Department of Film Studies and Audiovisual Culture at Masaryk University Faculty of Arts. He focuses on investigation of the history of style and narration in Czech cinematography, character of serial fictional worlds and narrative principles of Hollywood films (and concentrates mainly on the so-called spiral narratives and narration of very long films). He writes an academic blog called Douglas Notes (douglaskokes.blogspot.cz), runs and continuously extends his film database called Film-Shot-Counter (douglaskokes.cz/pdz) and presides the Brno Narratology Club. He is the author of Film Analysis (2015) and Worlds To Be Continued. Analysing Possibilities of Serial Narrativity (2016). His latest works include studies on innovation in spiral narrative in American popular audio-vision: "Spiral as an Innovative Scheme of Film Storytelling" (Bohemica Litteraria, 2/2018) and article "Film Acting, Czech Silent Cinema, and Questions of the Film Style Research".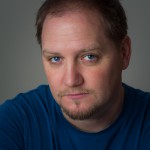 Tristan Dubois (Canada)
Tristan was born in Switzerland in 1975. He moved to Quebec in 1984 with his family. After graduating as the Bachelor of Arts in Film Studies, Tristan decided to study the art of acting to become a better director. In 2000, freshly out of the Montreal Academy of Dramatic Arts, Tristan landed a leading role in one of Quebec's most popular television series, TRIBU.COM. In 2005, he was accepted as one of twenty-nine directors to attend the American Film Institute Conservatory in Hollywood. He had the master class with Bertrand Tavernier, Cédric Klapish, Jan Kounen, Gavin Hood, Craig Brewer, Janusz Kaminsky, Emmanuel Lubeski, Allen Daviau, John Toll, Gill Denis... Tristan directed many feature films, short films, music videos and commercials ads.
International Competition of Animated Feature Films for Children – Category 5-12 years of age
Erik Tijman (Netherlands)
Erik Tijman began working at Cinekid in 2012 as Film Coordinator. Since 2017 he has been Head of Film & Television. Besides being responsible for the festival programme of the film and television strands and selections for Cinekid's film projects, he is also acquisitions coordinator for the Wrap! Distribution project. As part of this project seven European partners work together to acquiring non-theatrical rights of high quality children's films for educational screenings. Before Cinekid he has held positions at the International Film Festival Rotterdam, Edinburgh International Film Festival, and EYE Film Museum.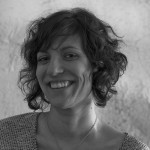 Kristina Dufková (Czech Republic)
Director, visual artist, film animator. She studied animation at Film school in Písek (SVOŠ) and then continued at Film and TV School in Prague (FAMU). Her animated films received several awards – for example the first prize at London International Animation Festival (LIAF 2006) for her film From the Life of Mothers (Ze života matek, 2005). Her film A Tear is Needed (Usnula jsem, 2009) was proclaimed the best Czech animated film at Anifest in Třeboň in 2009. In 2011 she co-directed Fimfarum 3 (the story How Giants Perished in the Šumava Mountains). In 2016 she completed a short animated film about logopaedics called Don´t Call Me Panda, My Name is Fanda (Neříkej mi panda, jmenuji se Fanda), for Czech Television she directed a puppet series of children´s stories called Stories about Mum and Dad (Povídání o mamince a tatínkovi), and presently she directs a feature puppet film Život k sežrání. Apart from making animated films, she draws, paints, writes, illustrates, cares for children and can also pilot a ship.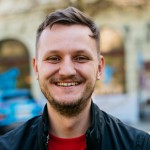 Peter Badač (Slovakia)
Peter studied at the Film and TV Faculty at the Academy of Performing Arts (VŠMU) in Bratislava and at the Film and TV School in Prague (FAMU) where he specialized in production. In 2010 he spent a semester studying at the Film University HFF Potsdam - Babelsberg in Germany. In 2014 he was awarded the Fullbright scholarship and studied at the Ohio University in Athens, USA. He tried several professions in audiovisual arts – he worked as a production manager, creative producer for television, or an independent film producer. Currently, he works as a producer for BFILM company based in Bratislava and Prague where he produced the successful animated film Pandas (Pandy, 2013) which received awards at Cannes Film Festival and Annecy Festival. He also produced film Nina (2014) and Stability (Stabilita, 2015) and co-produced the documentary cycle Gottland (2014). In 2017, his feature film Filthy (Špína, directed by Tereza Nvotová) appeared in cinemas. Filthy premiered at International Film Festival Rotterdam and won several awards, including the Czech Film Critics´ Award in 2017 and the Czech Lion award for Best Editing. As a co-producer he worked on a short animated film Untravel (2018), which was presented at the festivals in Berlin and Annecy, and on the German-Slovak film Freedom (Sloboda, directed by Jan Speckenbach) presented at Locarno Festival and other festivals. In 2018 he was chosen as one of the twenty European producers for a prestigious programme Producer on the Move. Apart from being a producer, he also teaches at the Department of Production at FAMU and VŠMU and co-works with the MIDPOINT programme. He is a member of The Slovak Film and Television Academy and The European Film Academy.
Festival Jury 2018
International Competition of Feature Films for Children – Category 5-11 years of age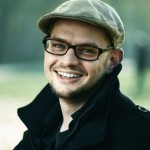 Florian Schnell
Berlin-based freelance director and writer. Florian graduated from fictional artwork at the University of Hildesheim and film directing at the Baden-Württemberg Film Academy. He has also participated in the exchange program "Hollywood-Workshop" at UCLA in LA. Many of his movies received national and international awards. Hybris (2009) was screened in over 40 international festivals. Mia and the Minotaur (2012) won the best children`s film award at the prestigious German film festival Goldener Spatz. His first feature film OFFLINE (2016) received the Best Youth Movie LEO award at the Filmkunstfestival MV in Schwerin and the Best Youth Film Jury Award at the Cinekid film festival in Amsterdam.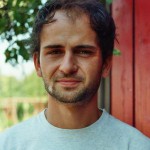 Jiří Forejt
A dramaturge, a lecturer and a creative artist. Jiří graduated from the Film and TV School of the Academy of Performing Arts in Prague (FAMU). He is the author and initiator of the concepts of film education for children, youth and adults implemented at the National Film Archive. He is also the founder and first director of the educational platform Free Cinema ops. Jiří Forejt also focuses on the development of experimental educational formats reflecting pre-cinematography and the so-called early film period. Currently, he develops this topic as part of his doctoral studies at the FAMU.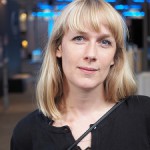 Louise H. Johansen
Since 2009 Louise has been acting as a programmer for CPH PIX, for Prague's FEBIOFEST, and she is the Director of Programming for the newly established Athens International Children's Film Festival which starts in December 2018. In recent years, she has worked extensively in film festival production, as a moderator of master classes and a film journalist. She has independently produced award-winning shorts and feature documentaries, and holds a master's degree in film studies from the University of Copenhagen. Since 2017, she has been based in Prague, CZ.
International Competition of Feature Films for Youth – Category 12-16 years of age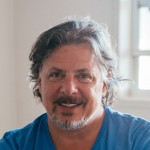 Alex Smith
Screenwriter, filmmaker and film educator. Together with his twin brother Alex they made their latest feature film Walking Out starring Matt Bomer which was nominated for the Grand Jury prize at the 2017 Sundance Film Festival. The Smith Brothers also wrote, directed and produced an award-winning film Winter in the Blood and The Slaughter Rule, starring Ryan Gosling. The Smith Brothers work together on various pilots, feature scripts for HBO, Warner Bros, Disney or Sony, and have worked with Lars von Trier, Terrance Malick or Jodie Foster. Alex is also an award-winning fiction writer. He teaches screenwriting and filmmaking at Columbia University and NYU.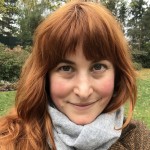 Anna Kopecká
Anna Kopecká is the IFF Prague Febiofest artistic director. She graduated from sociology and film theory but already during her studies took part in organization of film festivals. She also pursued film distribution in Artcam. Anna occasionally publishes interviews and articles related to film industry, particularly for Cinepur or Kinečko magazines. In 2017, she founded own film production company Girl and Gun, and her very first production work is a short-story movie First World Issues that should be released for Czech cinemas in winter 2019.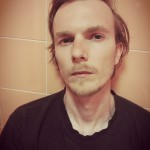 Rok Govednik
Born in Ljubljana, Slovenia, Rok graduated in film and cultural studies at the Faculty of Social Sciences (University in Ljubljana). He works as a lecturer of film and media theory at different colleges in Slovenia and gives film lectures to children and youth as well. He also trains teachers and new film mentors. He researches and develops different film-pedagogical approaches and publishes articles and film reviews in main national film magazines. Govednik is the director and the head of the programme of VIZO – Institute for Advancement of Visual Culture, and of the EYE ON FILM – International Film Festival for Youth, which takes place in ten cities across Slovenia.
International Competition of Animated Feature Films for Children – Category 5-12 years of age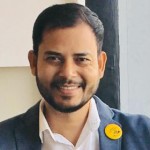 Jitendra Mishra
Acclaimed film producer & promoter of more than 110 films in all categories. His recent co-production "Buried Seeds", a docu-drama on Michelin-starred celebrity chef Vikas Khanna, has been selected for a special preview screening at the 74th Venice Film Festival. And his newest production "The Last Color", directed by the Vikas Khanna himself, is all set for world release soon. Apart from this, Jitendra has also participated in organization of several international festivals, workshops and campaigns. He has designed & has been the festival director of the unique film festival SIFFCY (Smile International Film Festival for Children & Youth) for India's most leading development organization Smile Foundation. Jitendra Mishra is also a consultant to many reputed organizations, an active member of various international associations & forums, and frequent jury member at leading international film festivals.
John Stevenson
Director of the blockbuster Kung Fu Panda, story artist for famous animated feature films ("Shrek", "Shrek 2" and "Madagascar"), and TV series, character designer and storyboard author ("Antz", "Toy Story 2", "Spirit: Stallion of the Cimarron" or "Sinbad: Legend of the Seven Seas"). John has lectured on the creative process of story development in China, Malaysia, Korea, Australia, and New Zealand, and at many major US universities and art institutions, as well as for various companies (Sony PlayStation, Lego). In 2009, he and the co-director Mark Osborne were nominated for an Academy Award, and both later won the Annie for best direction of an animated feature for their "Kung Fu Panda". Recently, John directed "Sherlock Gnomes" for Paramount and MGM, a sequel to the 2011 hit "Gnomeo and Juliet", and an animated twist on Sir Arthur Conan Doyle's famous detective.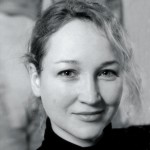 Kamila Boháčková
Kamila Boháčková is a Ph.D. student at the Film and TV School of the Academy of Performing Arts (FAMU) in Prague. She specializes in Czech puppet films with their rich tradition and promising future. Recently, she was the expert editor of the Czech translation of Animasophy: Theoretical Writings on Animated Film by Ülo Pikkov and the editor-in-chief of Homo Felix – The International Journal of Animated Film, the printed magazine focused mainly on Visegrad animation. For many years, she has worked as a film critic and editor for different Czech magazines like Cinepur, A2 or Literární noviny. As the editor, she prepared two monographies dedicated to the film directors Béla Tarr and Aki Kaurismäki. She is a member of the Czech Board of Animated Films and a member of the Society for Animation Studies.
Festival Jury 2017
International Competition of Feature
Films for Children - Category 5-10 years of age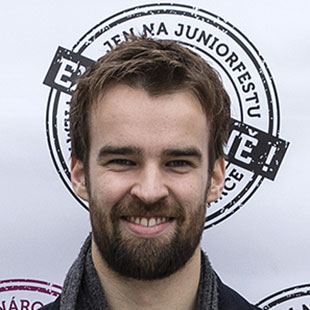 Alexander Sommers
Alexander Sommers is Programme Coordinator at the Cinekid Festival in Amsterdam. He studied New Media and Digital Cultures at the University of Amsterdam, gaining experience and knowledge on children's media by working in different branches of the industry. Aside from the festival scene, Alexander has been an editor for a children's television show for the Dutch national television. Furthermore, he was also a researcher and interaction designer on several digital media projects aimed at children, for the MediaLAB in Amsterdam and the Kyushu University in Japan. Alexander's main passion and interest lies in new and innovative forms of storytelling and how digital media can provide new ways to tell narratives to a young audience.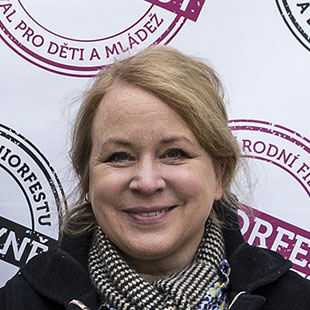 Bettina Kupfer
After having finished the studies of music and performing arts at the University of Stuttgart she worked as an actress in the Stuttgart State Theatre, in the Dusseldorf theatre and many others. Later on, she participated in the Steven Spielberg's "Schindler's List" which opened the door for her into the world of film and TV production. Apart from that, Bettina also studied English Studies and Philosophy. In collaboration with Arend Agthe she created screenplays for cinema and TV, besides others "The Cliff", supported by the FFHSH film fund, a family film "My Friend Raffi", "New Apple Variety", GDR, screenplays for crime stories, and a book for children and youth "My Friend Raffi" published by Jacoby & Stuart in Berlin. In 2005-2013 she studied psychology at the International Psychoanalytic University in Berlin that she successfully graduated from with a master's degree. She further pursues her studies of child psychoanalysis. She works as a senior lecturer of psychology and prepares new material for "Mimi & Crow" film production, e.g. "Three Stones for Betty", a story about the fourth generation of Shoah. Currently she also works on a screenplay together with Arend Agthe for a 3D animated family film (supported by the MFG film fund) for the Stuttgart company "M.A.R.K.13". The release is planned for 2018/19.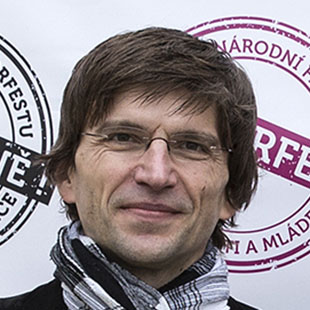 Pavel Skopal
Pavel Skopal is a senior lecturer at the Department of Film Studies and Audiovisual Culture at the Faculty of Arts of the Masaryk University in Brno. In 2010-2012 he worked at the Film University Babelsberg Konrad Wolf in Potsdam within a research project supported by the Humboldt Foundation. He published a monograph comparing the film distribution and reception in Czechoslovakia, Poland and the GDR (Filmová kultura severního trojúhelníku. Filmy, kina a diváci českých zemí, NDR a Polska 1945-1970 [The film culture of the northern triangle. Films, cinemas and audience in the Czech lands, the GDR and Poland in 1945-1970]; Host, 2014). He also co-edited, among others, a book comparing the film industry of Czechoslovakia and the GDR (Cinema in Service of the State. Perspectives on Film Culture in the GDR and Czechoslovakia, 1945-1960; Berghahn Books, 2015) or a collective monograph dedicated to the film Tři oříšky pro Popelku [Three Wishes for Cinderella] (NFA, 2016). He is currently occupied with cultural history of the protectorate cinematography and co-productions in the Eastern Bloc in 1953-1989, specifically focusing on the co-production for children.
International Competition of Animated Feature
Films for Children - Category 5-12 years of age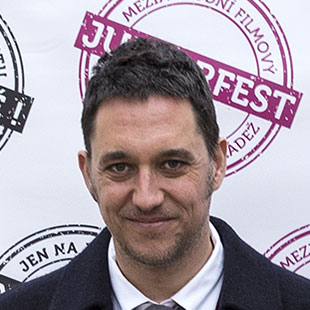 Kurt van der Basch
Kurt van der Basch, 1975, a storyboard artist and illustrator, grew up on Canada's east coast where he studied classical piano. In 1999, he moved to Prague. After a short time he entered the film and television industry as an office assistant but soon found himself illustrating props for the Hallmark Channel's epic Chinese fantasy "The Lost Empire". Later on, he worked as a scenic painter on the action-adventure film "The League of Extraordinary Gentlemen", and then as a concept artist and illustrator on "Alien vs Predator" and Terry Gilliam's "The Brothers Grimm". With a knack for quick drawing, Kurt turned to storyboarding in 2003 with Liev Schreiber's "Everything is Illuminated" and Neil Burger's 2004 drama "The Illusionist". He has since applied his drawing skills to a wide range of media in Europe and the United States, from production illustrations for Hype William's music videos for Janet Jackson and Kanye West and Madonna's 2009 "Sticky and Sweet" tour, to drawing storyboards for Tom Tykwer and The Wachowski's epic 2012 sci-fi "Cloud Atlas". He has also worked on dozens of television commercials. Kurt's most recent projects include J. A. Bayona's "Jurassic World: Fallen Kingdom" with Chris Pratt, and the much anticipated "Star Wars: Ep. VIII The Last Jedi". Currently, Kurt is back home in Prague working on the Amazon fantasy mystery series "Carnival Row".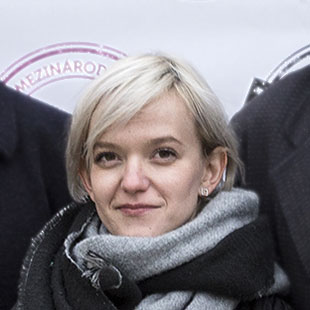 Agnieszka Kowalewska
Agnieszka Kowalewska-Skowron – co-founder and associate at MOMAKIN (www.momakin.pl), responsible for acquisition of films and TV content for distribution as well as programming for film projects and special events, including ANIMART - International Festival of Animated Art. She has years of experience as a co-ordinator of projects promoting Polish animation throughout the world and as an organiser of numerous cultural events. Addicted to animation. Master of Film Culture and New Media and alumni of Postgraduate Public Relations Studies (Lodz University, Poland). From 2002 to 2006 she volunteered for and co-organized numerous cultural events such as: Four Cultures' Dialogue Festival, Anniversary of Lodz Ghetto Liquidation. From 2006 to 2009 she worked as an advertising consultant, production manager and set manager in commercials and corporate videos at TOYA and Wytwornia Club. From 2012 to 2014 she was the coordinator and Programme Director of Se-ma-for Film Festival. In 2015 Agneszka co-created a major VOD platform for children in Poland.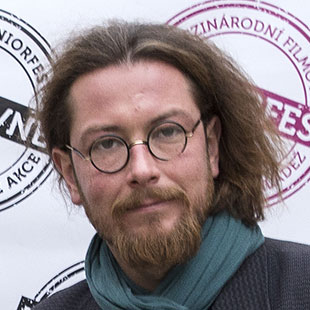 Ondřej Beránek
Ondřej Beránek (1979) completed studies of Producing at the FAMU (Film and TV school of Academy of performing arts in Prague). In 2003, still during his studies, together with Martin Hůlovec and Jakub Drocár he founded Punk Film, a film production. This company is currently producing the biggest Czech fairy tale Devil's Quill ("Čertí brko") and among other things has already produced four film documentaries, several medium-length films and an animated film and is a co-producer of foreign films. Ondřej is the co-founder of the Memory of Nations Awards. Within the social project Memory of Nations www.myjsmetonevzdali.cz he and the Post Bellum organization held together the celebration of liberty and the awarding ceremony of the first Memory of Nations Awards on May 8th, 2010 – broadcasted live on Czech Television's first channel.
He acquired very good know-how of DVD distribution within the project of DVD publication of Jára Cimrman. Together with the Aura-Pont agency they sold 1.5 million DVDs. And in 2012 for the first time in the Czech Republic he released Karel Zeman's best-known films on DVD (340,000 pcs).
In the same year Ondřej Beránek became the co-author of the valued Karel Zeman Museum. Within this museum he's the producer of the project "Restoring the World of Fantasy" – the restauration of films by Karel Zeman.
International Competition of Feature
Films for Youth - Category 11-15 years of age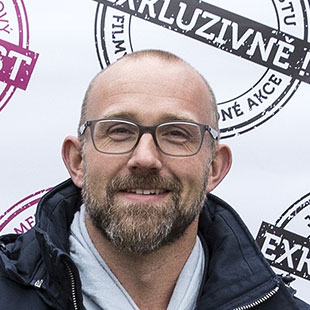 Tijs van Marle
Tijs van Marle (1976) graduated as a screenwriter in 2002 at the Dutch Film School in Amsterdam. Since then he writes for film and television for the Dutch cinema and broadcasters. His focus is on children, youth and light drama. Tijs' work is very diverse, with small personal stories, mostly made for television, as well as bigger commercial projects for the cinema. The recently made 'Mister Twister' trilogy is sold worldwide as well as the 'Dummie the Mummie' trilogy. The movie 'Accused' he co-wrote, was a runner up for the 2014 Oscars best foreign film. Next to writing Tijs sometimes teaches at the Dutch Film School, is a consultant on movie projects.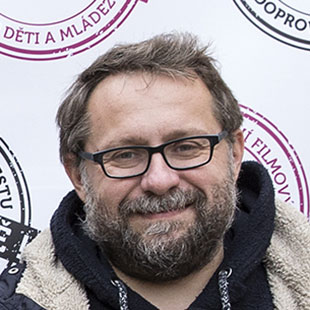 Tomáš Baldýnský
Tomáš Baldýnský aka "Baldachýn" is a Czech film publicist, journalist and actor. He reviews films for the Reflex magazine, occasionally contributes the Novinky.cz online news magazine and writes feuilletons for the Lidové Noviny daily newspaper. He is also one of the three authors of the Zelený Raoul comic strip that is being published in the Reflex magazine. From December 2006 to March 2008 he was the chairman of the Board of The Czech Republic State Fund for Support and Development of Cinematography. He is the head of the screenwriting team of the Comeback TV series and is a screenwriter of the popular Kosmo TV series.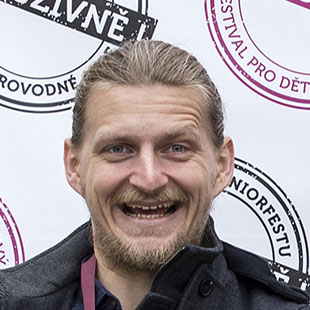 Peter Gärtner
Mgr. art. Peter Gärtner (born 18 December 1986 in Zilina) graduated in screenwriting and dramaturgy at the Faculty of Film and Television of the Academy of Performing Arts in Bratislava. For 10 years he has been innovatively running a film club in his hometown Bytca where he also started a multi-genre film festival Hviezdne noci in 2015 which is considered one of the most progressive cultural events at the Slovak cultural scene. Besides the festival he also engages in a puppet theatre. His own ensemble Bábkové divadlo Morgonrock (The Morgonrock Puppet Theatre) has managed to make a breakthrough at the Czechoslovak theatre scene within just two years of its existence, and performed for instance at the International Animation Festival Fest Anča or at the Pohoda festival. Peter also engages in the film and TV screenwriting, film journalism and educational film lectures and workshops.
Festival Jury 2016
International Competition of Feature
Films for Children - Category 5-10 years of age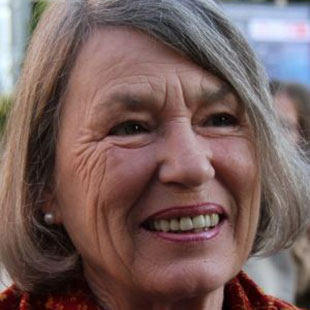 Hartmann-Beth Uta
Uta Hartmann–Beth is a Journalist for various broadcasting networks, publishing companies and print media. She grew up in Hamburg, but later moved to Berlin. Here she worked as a copywriter for an agency for film-synchronization as well as press-editor. For her radio plays and feature programmes she received numerous awards. She works as a critic mostly for the "KinderJugendfilmKorrespondenz" and has published a book about young Vietnames people in Germany.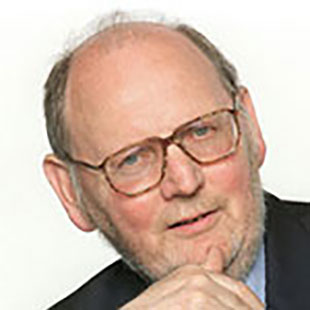 Müntefering Gerhard
In 1963 he became the head of TV broadcasting for children at the Westdeutscher Rundfunk (WDR, West German Broadcasting Cologne). In the following years he created a unique concept of performed and documentary television for children "Die Sendung mit der Maus" (The show with the Mouse).
In 1965 he established cooperation with the television in the then Czechoslovak Socialist Republic. At first, the joint result was the TV series "Pan Tau" (Mr. Tau). TV Series "Arabela" or "Návštěvníci" (The Visitors) followed later.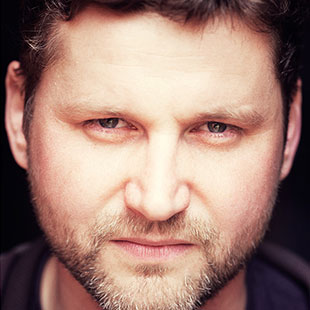 Oukropec Petr
Born in 1972 in Prague.
In 1994, he made his debut as the feature film producer of Indiánské léto. In 1995 he and Pavel Strnad founded a production company Negativ that has produced more than forty actors', documentary and animated films. They have won many significant international awards. In 1999 Petr won the Czech Lion Award for the best film (Návrat idiota) as its producer. He is a member of the European Film Academy, and he has been running a producer's workshop at the Department of Film Production of the Film and TV School of Academy of Performing Arts in Prague since 2003.. In a theatre company Zmrzlík located in a village of Těchonice in the Bohemian Forest he pursues his work with children and non-actors. This originally a social project has made an impression on general audience. In 2012, Petr Oukropec made his debut also as the director of a children's film Modrý tygr which won several international awards. The film Ani ve snu! which is his second feature-length film was premiered during the Berlinale 2016 in the competition category Generation 14+, and was screened at many festivals in 25 countries of the world..
International Competition of Animated Feature
Films for Children - Category 7-12 years of age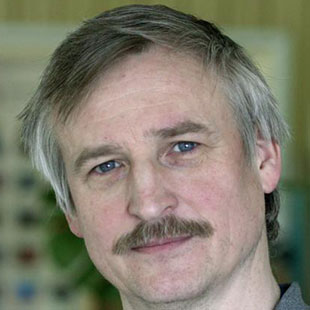 Baran Jaroslav
Jaroslav Baran, animator, director, teacher. Jaroslav is a graduate of architecture at the Slovak University of Technology. Since 1976 he has worked with animated films section and, in 1981, he founded the Slovak School of Film Animation. He has shot 153 animated films and 320 TV commercials!
He has held animation workshops not only in Slovakia but also in Portugal, France or Japan. Besides the animated films he also provides illustrations in children's books and magazines. During his professional career, Jaroslav Baran has obtained tens of awards from all Europe.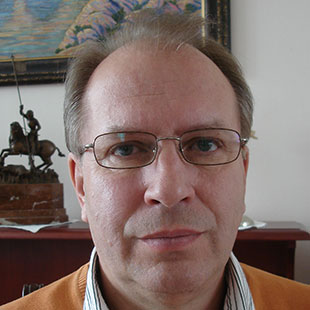 Miška Jiří P.
From 1976 to 1992, Jiří P. Miška worked in Krátký film Praha in the Jiří Trnka Studio.
In 1993, he founded VIA LUCIS studio where he has helped to create about 100 films. He has taken part in their production either as the script writer, animator, director, production manager or producer. Among his best-known projects is the series O skřítku Racochejlovi or Strašidla na Kulíkově.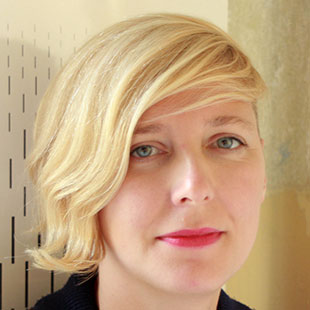 Ozorek Aneta
Aneta Ozorek is film festival programmer, producer and film education expert. She has 12 years' industry experience in production of film events, educational workshops, exhibitions and festivals on Polish and European market. She was programmer of Ars Independent Film Festival (Katowice), Cinema in Sneakers Children Film Festival (Warsaw). From 2015, she's a coordinator of film projects at New Horyzons Association (Warsaw): aKINO - education project, Kino Dzieci.Pro - development project of feature films for children. Head of Short's Section at Visegrad Animation Forum in Trebon.
Illustrator of six books for children. Member of jury at Odense Film Festival (Denmark), Barnefilmfestiwalen (Norway), Primanima (Hungary), Zlin Film Festival.
International Competition of Feature
Films for Youth - Category 11-14 years of age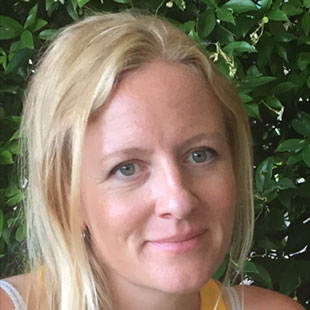 Jarl Julia
Since 2007, Julia Jarl has worked at BUFF Film Festival, the largest film festival for a young audience in Sweden, and has been the festival director since 2012. She believes that stories told from a young perspective, enrich and challenge people of all ages. Before BUFF Julia worked at Film i Skåne, a resource and production centre for film in the region of Skåne, southern Sweden.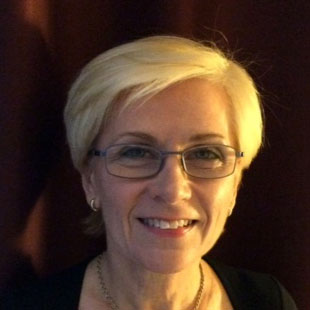 Kotová Elena
In 1982, Elena completed her studies of Television Journalism at the Faculty of Arts of the Comenius University in Bratislava, and started to work in the then Czechoslovak Television in Bratislava in the Editorial Office of Educational Programmes, and later on she joined the Editorial Department of Programmes for Children and Youth as the script editor and a presenter.
Various TV series and shows for children were produced under her management, like Sluníčko na rukavičce, Televizní vysílání pro školy, QYX a QYXová, S očima na stopkách, Crn-crn, Elkatelka and many other.
Since 1997, she has worked as the dramaturge of the Remake film distribution company that specializes in European film production. She led a literary agency and collaborated with the BurdaMedia publishing house. She is a member of various expert commissions for acting and documentary production of the Audio-Visual Fund of Slovakia. She actively pursues dramaturgy of foreign, Czech and Slovak actors' films and TV series. Since 2013 she has held a position of the Czech Republic national coordinator for EURIMAGES.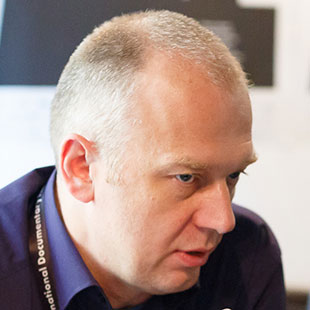 Maxa Jan
Since 2012, he has worked in the Czech Television as the Director of Programme Development and Programme Formats. In his role he leads a team of creative producers and is in charge of all production of new contents for the programme scopes of ČT1, ČT2, ČT :D and ČT art.
He has cooperated with the Czech Television since 2011 when the new director general Petr Dvořák asked him to re-organize the programme development and production, and introduce the producers' system in the Czech Television.
From 2007 to 2011 he worked for the CME media group, first as the programme projects manager in the TV Nova, later on as the production director of the TV Markíza, and lastly as the director of development of MediaPro Entertainment that combined development and production at all CME places of operation – in Czechia, Slovakia, Croatia, Slovenia, Bulgaria and Romania.